Cloud infrastructure as a service (IaaS) is the second-largest segment in the worldwide public cloud services market, which Gartner predicted to hit $50 billion this year. As traditional data center infrastructure struggles to meet the demands of today's enterprise apps and workloads, IaaS is forecast to grow 24% per year, reaching $74.1 billion by 2022 - the highest market segment growth of 2020. We go over the basics of IaaS here, and why not all IaaS providers are the same so that you can Live Easy.
What is IaaS?
Computing infrastructure can be divided into three principle groups: Database and ERP administration, end-user computing, and server-storage services. Infrastructure as a service (IaaS) provides the set-up and management of these groups on the cloud, accessible over the internet.
IaaS is one of four types of cloud services, along with software as a service (SaaS), platform as a service (PaaS), and serverless. It can offer your SME a way to avoid the cost and effort associated with investing in and maintaining physical servers and on-premises infrastructure. Cloud service providers provide infrastructure resources as à la carte services, making IaaS a scalable, cost-effective option; you pay only for what you use. With the highest predicted growth, these services are changing the way businesses manage their computing infrastructure.
IaaS for Business
Underutilization rates among cloud services currently sits at 35%, often making the scalability and pay-what-you-use approach of IaaS the source of motivation for its use among SMEs. Test and development environments, for example, can more easily be set up and taken down, making it quicker to bring new apps to market. Tasks such as big data analysis are also made easier, allowing SME CTOs and CIOs to spot patterns, trends, and associations in massive data sets.
Achieving this level of analysis requires high-performance computing and a massive amount of processing power, both of which IaaS can help your business achieve. By delegating the investment in infrastructure equipment and complexity of infrastructure management to cloud service providers, this level of computing performance can be attained while simplifying and optimizing aspects such as storage, backup, and recovery.
Opting to have a cloud service provider manage these scenarios provides many advantages such as improved security, stability, and reliability which all stem from the migration of data and workloads to the cloud. Overall, IaaS can free up your time to focus on the core business.
Not All IaaS Providers Are the Same
To fully feel the benefits of IaaS for your SME, it's key that your business-critical applications be suited to the IaaS you choose; this means considering aspects such as the CPU, memory, storage, and bandwidth the apps require to run. By then determining where the balance between performance and budget is for each application, performance can be optimized.
Beyond app performance are more administrative considerations such as security and compliance. A provider should be an expert on the regulations that your business must comply with. For businesses who face certain laws, regulations, or disaster recovery requirements for data locations, this means global access and availability are also critical IaaS features to seek out.
Finally, it's important to establish the level of support you need, based on how many internal resources your SME can rely on. The right cloud service provider will complement the resources you already have while helping you to find the optimal balance between performance and cost for your business applications and objectives.
At LeCiiR, we work with a variety of platforms to tailor our cloud services to the specific requirements of your SME by combining the right levels of performance and investment to meet your business objectives. Our secured infrastructure and service plans let you focus on the business and Live Easy. For questions on our services, this topic, or any others, don't hesitate to contact us and leave your comments.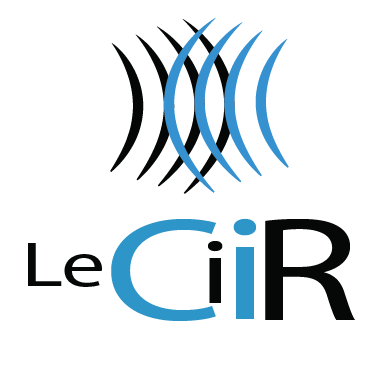 References
Gartner Press Release, Gartner Forecasts Worldwide Public Cloud revenue to Grow 17% in 2020. November, 2019.
Josh Bouk, Top 3 Takeaways from Gartner's Cloud IaaS Management Report. February 2020.
Justing Augat, Why one IaaS provider is not the same as another: 10 aspects to consider. May 2020.
Microsoft Azure, What is IaaS? 2020.
Ryerson University, Computing Infrastructure, 2020.