Conference rooms are empty as video conferencing continues to boom – on the cloud. According to App Annie back at the end of March, downloads of cloud-based video conferencing apps like Google Meet, Microsoft Teams, and Zoom surged up to 30x the average. Since then, the remote working culture has settled in, making enterprise knowledge and use of these collaborative platforms critical to adapting. We look at the basics of cloud-based video conferencing this week, and how your SME can use it safely, so that you can Live Easy – from home.
Overview
Cloud-based video conferencing involves connecting multiple communicating end users to one common space, on the cloud. Users connect to the cloud server – where the video is hosted – via the internet, making it accessible from anywhere at any time on a variety devices.
Because of its convenience and accessibility, cloud-based virtual meetings like these are on the rise as the remote work culture shift settles in. Video-conferencing giant Zoom, for instance, saw an 85% increase in revenue, year-on-year last quarter, as well as a 67% increase in its customer base. Other top platforms seeing growth include Microsoft Teams, Google Meet, and Lifesize.
With our current focus on health, safety, and economic recovery, video conferences on the cloud aren't going anywhere. So, how exactly does it all work?
Public, Private, and Hybrid
Video conferencing is generally hosted on the public cloud, which requires a high scalability for a high service capacity, a reality that Zoom faced back in April when they experienced "the most significant growth [they have] ever seen", says CEO Eric S. Yuan. To scale quickly enough for the sudden 300 million daily meeting participants, Zoom chose cloud infrastructure provider Oracle for its core online meeting service. In some cases, however, the public cloud just isn't enough.
Enterprises may prefer hosting their meetings and video calls on a private cloud (Live Easy with LeCiiR), or a hybrid cloud network with on-premises options in the corporate network. Both cases offer advantages in privacy, security, and availability of resources. Zoom's on-site Meeting Connector, for example, is deployed within a company's internal network, allowing meeting traffic (video, voice, data sharing…) to remain on-premises, hosted on a private cloud, while metadata is managed in the public cloud, as outlined below.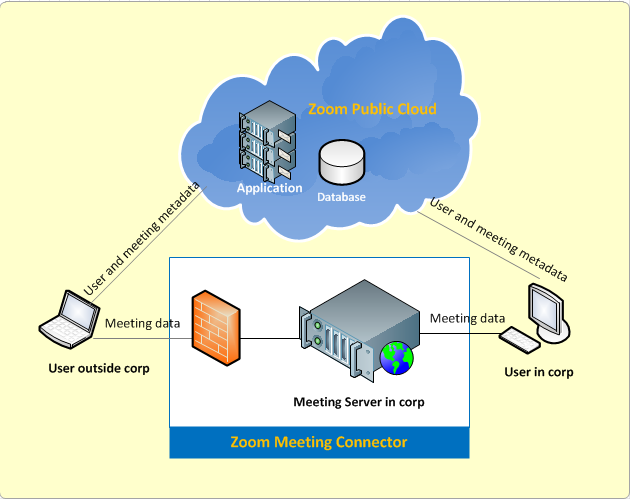 In this example, communication happens at the meeting connector, which uses the public cloud for notification services, web application services (metadata for login, for example), and a cloud controller for syncing meeting status. In hybrid setups like these, security is always at the forefront of discussion.
Security
While the security of cloud-based video conferencing does depend on the platform and provider chosen, there are some actions enterprises can take to help meet their video conferencing objectives more securely.
First, and as we mentioned earlier, opting to host video-conferencing on a private cloud offers security advantages, including storing and authenticating user metadata on your own private, corporate cloud server. Next, a key factor in keeping meeting traffic and data secure is ensuring your enterprise video-conference solution is encrypted end-to-end to keep corporate traffic data safe. This type of encrypted service, for example, isn't offered with Zoom's free services.
At LeCiiR, we tailor our highly scalable and secure cloud infrastructure according to your enterprise network needs. Our custom hybrid setups and unique SLAs can be used as the basis for fast-growing corporate applications, such as video-conferencing. For questions on our services, cloud-based video conferencing, or any other topics don't hesitate to contact us and leave your comments.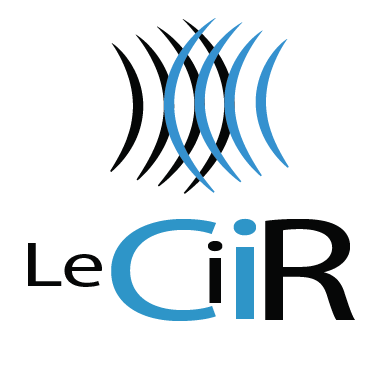 References
Lexi Sydow, Video Conferencing Apps Surge from Coronavirus Impact. March 2020.
Nate Drake and Brian Turner, Best video conferencing software 2020. June 2020.
Oracle Press Release, Zoom Selects Oracle as a Cloud Infrastructure Provider for Its Core Online Meeting Service. April 2020.
Zak Doffman, New Zoom Security Warning: Your Video Calls At Risk From Hackers – Here's What You Do. January 2020.
Zoom Help Center, Meeting Connector Core Concepts. June 2020.