We all want the best cloud service latency for our operations to run at their best. From Azure Edge Zones and intra-cloud latency tips to InfiniteIO and Google Cloud, we go over today's hot enterprise cloud latency topics this week, so that you can Live Easy.
Cloud Latency on the Edge
When talking latency trends, we definitely can't ignore the edge, which is now more popular than ever as the IoT, AI, and a work culture shift come to play. By processing data where it's generated, at the closest entry point to a cloud platform, edge computing avoids those latency concerns associated with directing traffic to a central network at another location.
The search for ultra-low latency is one of the reasons more enterprises are leaning into edge computing, and cloud service companies are all over it. In fact, the cloud's journey to the edge is among the top edge computing trends of 2020. Microsoft Azure Edge Zones, for example, offer an alternative to the classic, centralized cloud deployment approach to provide consistency to apps run on the edge for extremely low latency.
To reap these latency benefits, enterprise CIOs have to ensure flawless communication between components of the cloud platform. This is where intra-cloud latency management becomes important.
Intra-Cloud Latency
Intra-cloud latency is the delay in app and data exchange within the same cloud platform, and it's affecting enterprise cloud-native app performance, says Deloitte Consulting chief cloud strategy officer David Linthicum in his take on the "Achilles heel in the cloud computing world."
If we look at latency as the time it takes information to cross a tunnel between two communicating components, then solving inter-cloud latency issues is just a matter of increasing the size of the tunnel for more direct access. That's why cloud providers are increasingly offering dedicated services to enterprises (Live Easy with LeCiiR) and moving geographically closer to their data centers. But, we wouldn't expect to encounter these problems between components within the same cloud platform, where the tunnel is presumably massive, which makes solving intra-cloud latency issues a little trickier.
Linthicum outlines a few "core symptoms" of intra-cloud latency, beginning with poor application design. Without sufficient testing, app design can clutter communication between components of a cloud system (apps and data), overwhelming internal networks and causing performance issues. Other symptoms include public cloud internal shortcomings and cloud-based application component issues, all of which complicate internal communication. The solution, says Linthicum, is to "test, test, and test some more." Test in the right environments (where will the apps and data actually be?), and add the tests to devops processes and toolchains for consistency. Being properly prepared for deployment is key to lower latency and outstanding application performance.
Application Performance on the Cloud
That's right - It's all down to performance now, and that's sparking up new friendships. Just a couple of weeks ago InfiniteIO, the world's fastest metadata engine to reduce application latency, partnered with Google Cloud to tame data storage costs and up app performance. InfiniteIO CEO Mark Cree says the collaboration will "help IT leaders seamlessly add automation to rapidly lower infrastructure costs while delivering consistent, high performance for their critical business applications."
At LeCiiR, our strategic partnerships have allowed us to build our network switching and storage fabrics on a foundation with near-zero latency architecture to offer unique, competitive latency SLAs. With a non-oversubscribed network, we're able focus on providing quality, tailored, independent cloud services to all our enterprise clients, so that you can Live Easy. For questions on our services, latency trends, or any other topics don't hesitate to contact us and leave your comments.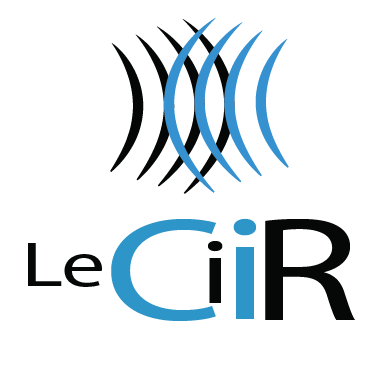 References
David Linthicum, Intra-cloud latency is real. Here's what to do about it. May 2020.
Liem Nguyen, InfiniteIO Announces Partnership with Google Cloud to reduce Data Storage Cost and Accelerate Application Performance. May 2020.
Mary Branscombe, Azure Edge Zones: Microsoft's Plan to Dominate Edge Computing and 5G. May 2020.
Stephanie Overby, 7 edge computing trends to watch in 2020. April 2020.