Nearly 60% of the 522 IT and security professionals surveyed for FireMon's second annual State of Hybrid Cloud Security report admitted that they are "deploying new cloud services faster than they can adequately secure them." That's because cloud-based services continue to grow at three times the rate of other IT services. Hybrid cloud infrastructure has made security more complex, and the lack of cloud security automation among SMEs isn't helping. This week, we cover a few trending cloud-app security topics from app production security and sandboxing to zero trust model building and Microsoft Cloud App Security so that you can Live Easy, securely.
ExpressVPN ensures app security
Cloud security begins with what we let inside the corporate network, and service providers know it. ExpressVPN explained recently how it ensures its apps are free of malicious code. This comes after major tech companies, including PC makers like Asus, released software and hardware to clients in recent years that had been infected with malicious code during the development or distribution phases.
To stop anyone from outside the company from interfering with the production and delivery of apps, ExpressVPN has strict build verification procedures that include:
Encryption keys for all source code changes
Approval of code changes by an authorized person different from the person making the changes
Automation of the auditing process with alerts for unexpected changes
This way, a client can use ExpressVPN apps "confident that they don't contain any unauthorized or malicious code." But, how can a user be sure? That's why the next step is securely running those applications.
What is sandboxing?
Sandboxing is a security approach whereby suspicious files, URLs, and apps can be opened and run in isolated test environments. If malicious behavior is observed, the threat is secured within the "sandbox". This is particularly useful against zero-day threats, or threats that do not match any known malware signatures. However, sandboxing comes with pitfalls; it can become time- and resource-intensive, and running all digital traffic through a sandboxing process is inefficient. The technique can also be evaded by cybercriminals, who design the threats to avoid detection. Some threats, for instance, remain dormant as long as they detect they are in a virtual environment. When the threat reaches a desktop or other device, it becomes active.
Still, zero-day threats are occurring more often, especially in the last few months, and all SMEs should have a solid strategy for handling threats that evade common email, malware, and virus filters (Live Easy with LeCiiR). With the right plan in place to protect the corporate network from the outside, protection from within the network is then key to stopping the lateral spread of threats.
Identity authentication management and zero trust
We've talked about the zero trust network security model before, and that's because of the growing number of big companies, like Google with BeyondCorp and Illumio with Illumio Edge, that are adopting the approach. Simply put, with zero trust, anything and everything seeking to connect to corporate internal systems is verified before access to the network is granted. Overall, the success of the model depends on the efficiency of the system's Identity and Access Management (IAM).
For an SME, IAM defines and manages the roles and access privileges of users on a company network, as well as the requirements for these privileges to be granted or denied. The objective is that each user has their own digital identity. Once this is achieved, a truly zero trust model can be built where every user and every action is monitored and verified for cloud network access and permissions. Managing it all is proving to be the ultimate test for enterprise CIOs and CISOs.
Microsoft Cloud App Security – Managing it all in one place
As hybrid cloud systems become the norm, cloud security management becomes more complex. That's why a growing number of SMEs are turning to Cloud Access Security Brokers (CASBs), which interject corporate security policies between users and cloud networks as cloud-based resources are accessed.
Microsoft Cloud App Security (MCAS), for example, is a CASB that recognizes over 16,000 cloud apps and determines which are in use within an environment according to provided firewall/proxy logs. For each app, it is then possible to monitor traffic volumes across internal corporate users and to perform risks assessments for the determination of whether a service should be sanctioned or blocked.
Managing cloud security conveniently using CASBs is an approach fit to today's Software-as-a-Service (SaaS) cloud services world.  At LeCiiR, we offer cloud security management solutions for your specific SME needs, and we've incorporated a zero-trust approach into our an end-to-end secured network experience so that you can Live Easy, securely. For questions on our services, cloud security trends, or any other topics don't hesitate to contact us and leave your comments.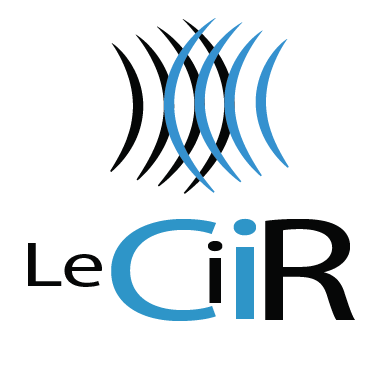 References
Barracuda, Sandboxing, Zero-Day Threat. Acc. July 2020.
ExpressVPN, How ExpressVPN ensures no one can slip malware into your apps. June 2020.
FireMon, 2020 State of Hybrid Cloud Security. 2020.
Gartner, Cloud Access Security Brokers (CASBs). Acc. July 2020.
Gartner, Gartner Forcasts Worldwide Public Cloud Revenue to Grow 17.5 Percent in 2019. April 2019.
James A. Martin, What is IAM? Identity and access management explained. October 2018.
Mike Monocello, Hybrid Cloud Security Challenges Are Still Overwhelming to Enterprises. June 2020.
Paul Schnackenburg, Microsoft Cloud App Security: Everything You Need to Know. July 2020.