"5G will enable a fully-mobile and connected society — unleashing human and technological possibility, and fuelling business and financial opportunity" – Asha Keddy, Intel VP Tech., Sys. Architecture & Client group, GM NextGen & Standards.
Incoming
A new decade is upon us and 5G networks are coming in strong. While countries including the US, China, Australia, and those in the UK all deployed the next generation networks in 2019, the best is yet to come. 2020 will see 5G go mainstream with the fine-tuning of already-deployed networks as well as its preliminary launch in other parts of the world, creating a smooth mesh of highly redundant networks in key locations.
What does this all this mean? As SmartList outlines, 5G networks will be up to 100 times faster than current 4G networks, with as much as 25 times lower latency times, and up to 1,000,000 devices supported within a square kilometer. Techradar predicts this will provide the infrastructure required to carry massive data sets, boosting the IoT and allowing for a smarter, more connected world. At LeCiiR, we're excited to Live Easy with the benefits of fully established 5G networks on edge networking and SD-WAN implementations. There's something for everyone as the new year rolls in.
What is 5G?
Simply put, 5G networks are the next generation of wireless technology, combining various radio frequencies to deliver a reliable, high-speed service. Venturebeat breaks it all down as follows:
Low band (600-700 MHz)

Slower service at greater distances
Covers hundreds of square miles with 5G service from 30 to 250 Mbps
Mid band (2.5/3.5 GHz)

Covers several square miles with 5G service from 100 to 900 Mbps
High band (mmWave/ 24-39 GHz)

Ultra-fast speed at shorter distances
Covers a radius of one mile or lower with 5G service from 1 to 3 Gbps
While lower band frequencies are generally busy with TV/radio signals and 4G LTE networks, the millimeter wave (mmWave) section of the radio frequency spectrum remains significantly unused (AndroidAuthority). As a result, mmWave technology is powering the rollout of 5G networks, significantly increasing available bandwidth and data transfer speeds. Its combination with lower-band frequencies, however, is key to broad, reliable, and fast service.
A popular approach to 5G network deployment in 2020 will typically begin with lower band frequencies (including sub-6GHz) to establish broader access and continue with higher band frequencies to increase speed in more densely populated areas. T-Mobile, for example, plans to use low band to cover the vast area of the US, mid band for better service in cities, and high band for ultra-fast service in dense urban areas (Venturebeat). It's all a matter of the finding the optimal combination to meet speed and coverage objectives.
How 5G will affect SMBs and enterprises
As GeoLinks CEO Skylar Ditchfield describes on Forbes, 5G networks may still be too spotty in their early deployment stages to provide the dedicated internet access with guaranteed quality, uptime, and reliability required by businesses. As 2020 persists, however, and 5G networks will become more established, providing full benefits to SMBs and enterprises. For many, this means high speed connections at a fraction of current costs, with lower latency, added security, and less interference. Businesses will be able to move their servers to the cloud at lower costs, while simultaneously becoming more mobile and enjoying more accessibility – and that's just the beginning.
2020 is set to be an exciting year for wireless technology, and at LeCiiR, we want you to Live Easy. For questions on this topic or any others, don't hesitate to contact us.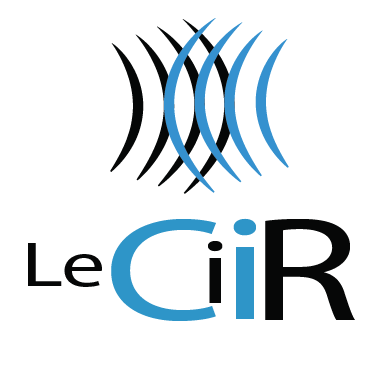 References
Jeremy Horitz (Venturebeat), 5G in 2020: How devices and networks will evolve over the next year. December 2019.
John McCann, Mike Moore, and David Lumb (Techradar), 5G: everything you need to know. December 2019.
Libby Plummer (Intel), Will 2020 be the year of 5G? 2019.
Mohamad Amin Hasbini (SecureList), 5G technology predictions 2020. December 2019.
Robert Triggs (AndroidAuthority), 5G mmWave: facts and fictions you should definitely know. February 2019.
Skylar Ditchfield, Who Will 5G Really Help in 2020 And Beyond? December 2019.
Image: Pixabay