Last week, leading micro-segmentation provider Illumio announced Illumio Edge, "a first-of-its kind Zero Trust endpoint protection solution that dramatically reduces the risk of ransomware and malware propagating laterally throughout an organization." This release highlights the importance of endpoint security to a corporate network in a time of continuous adjustment to the abrupt remote work reality. At LeCiiR,end-to-end enterprise network security is our thing. This week, we go over the importance and the current state of endpoint security so that you can Live Easy, securely.
Why endpoint security matters to SMEs
An endpoint is any device at the end of a network; it generally serves as the main access point for data and apps on a network. This includes everything from smartphones, PCs, and servers to virtual desktops, virtual machines, and containers. Any software or action taken to secure an endpoint and block unauthorized network access then makes up the endpoint security.
Because users access the network via the endpoint, strong endpoint security is crucial to protecting the corporate network from threats, especially in a time of widespread network extensions to accommodate increased remote work. The traditional individual management of endpoints just doesn't cut it anymore. Between the use of personal devices in the workplace and the continuing development of Internet of Things (IoT) devices, SMEs are opting for dedicated endpoint security software allowing for the centralized management of all endpoints within a system.
A few endpoint security approaches
We've talked about the zero trust security model before, now Illumio is bringing it to the endpoints. With zero trust, everything within the network is questioned or considered unsafe until verified, thereby preventing the lateral spread of a threat. By applying this approach at the endpoint, network access requires endpoint user authentication with narrowly defined credentials that determine what data can be accessed based on job function and device ID, for example.
Endpoint detection and response (EDR) is another trending cybersecurity approach that monitors all the files and apps on an endpoint device for potential threats, so a response can be carried out quickly to prevent network spread. EDR tools can provide detailed analyses of how users operate endpoint devices and whether they could be putting the corporate network at risk of a threat.
Endpoint encryption and IoT security also shouldn't be overlooked. Encrypting endpoint data greatly reduces the risk of a data breach, while ensuring IoT devices are secured as any other endpoint devices prevents threat entry into the corporate network. vXchnge covers other endpoint security approaches in their take on why it all matters.
Phishing and adware attacks soar with COVID-19 remote work surge
Endpoint security advancements couldn't come at a better time. According to a Garter survey carried out in April, when COVID-19 numbers were peaking, "74% of companies plan to permanently shift to more remote work post COVID-19."
Combined with the demand for endpoint management are the increased phishing and adware attacks since the start of the pandemic. Between March 8 and April 12 alone, endpoint attacks increased from 2,000 to 90,000 direct threats per week.
As SMEs adapt to more remote work, securing all those endpoints will be key to protecting the corporate network from threats. That's why the endpoint security market is booming.
Endpoint security market and growth
Meticulous Research expects significant growth in the endpoint security market at a rate of 5.9% from 2020 to reach $18.6 billion by 2027. Among other factors, this growth can be largely attributed to the expanding e-commerce industry, the higher number of IoT devices, and the demand for endpoint security.
At LeCiiR, we're big fans of the zero trust model, which we've incorporated into our end-to-end secured network experience. For questions on our services, endpoint security, or any other topics, don't hesitate to contact us and leave your comments.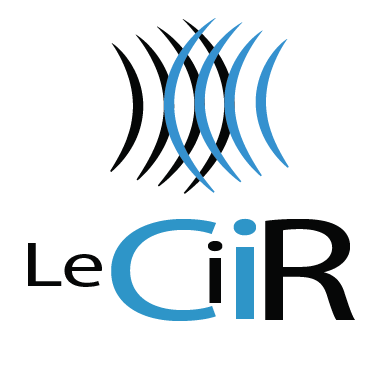 References
Blair Felter, Why Endpoint Security Matters to Your Network. June 2020.
Daniel Petrillo, Advanced Endpoint Protection in the New COVID-19 World. May 2020.
Khushal Bombe, Global Market Opportunity Analysis and Industry Forecasts by Meticulous Research. June 2020.
Lauren Bogoshian, Illumio Extends Zero Trust to the Endpoint. June 2020.